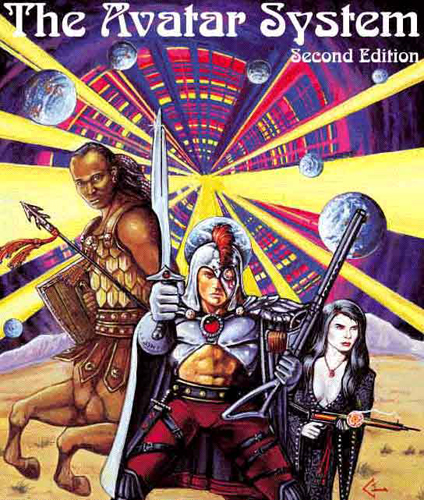 Painting by Lissanne Lake
---
© 1995, 2005 by Double Exposure, Inc. All Rights Reserved. No portion of this text may be reprinted or used in any manner other than for the purposes of participating in the Avatar System 2.6 as managed by Double Exposure, Inc.


Enter Double Exposure's web-based role playing interface!


Create a new Avatar character!


Read the complete rules of the Avatar System!


Information about the Houses of the Nexus!