Double Exposure, Inc. is Proud to Present the Most Exciting Convention in the WORLD!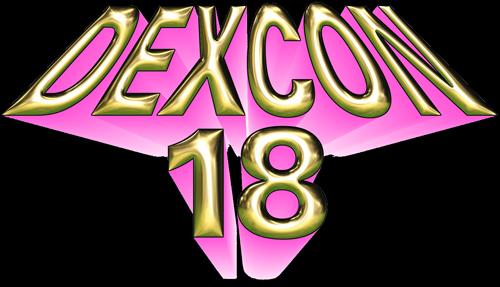 Where America Comes to Play!
Wednesday, July 1 - Sunday, July 5, 2015
At the Morristown Hyatt & Conference Center in Morristown, New Jersey
---
Updated 6/21/15
---
A NATIONAL 96 Hour Extravaganza Featuring Over 1,200 Events, Including Seven Signature Events for 2015:
Q0001: The $1,000 Team Space Marine Championship
(Thursday 6:00PM)
Q0002: The $5,000 Interactive Puzzle Challenge
(featuring Guest Collaborator Mike Selinker!)
(Friday 12:00PM)
Q0003: OGRE Macrotures 2015
(Friday 2:00PM)
Q0004: Cold and Lonely: A NEW Battlestar Galactica LARP
(Friday 8:00PM)
Q0005: What If FaeGlen Had Fallen?: A SPECIAL FaeGlen LARP
(Saturday 10:00AM)
Q0006: Happy Birthday Friend Computer: Live-Action Paranoia
(written and run by Grant Howitt)
(Saturday 6:00PM)
Q0007: The $500 Summer Poker Championship
(Saturday Midnight)
---
PLUS:
The Extraordinary $2,500 Badge Puzzle
A Friday Midnight Performance of D20 Burlesque
The Continuation of OSWARP, the Old School Wargaming and Role Playing Mini-Convention
OVER TWO HUNDRED Envoy Games, including FIVE Northeast Regional Championships
OVER FORTY LARP Events
OVER FORTY NAGA and D&D Adventurers League Network Modules
SCORES of Role Playing Games in Every Conceivable Genre
The World's LARGEST Role Playing Track Devoted to Independent Publishers, Containing OVER A HUNDRED Story Game Events
The ARENA, the World's Only 50' x 20' Wargaming Battlefield plus DOZENS of Other Wargaming Scenarios
HUNDREDS of Board Games and Card Games, for a Complete Range of Interests from Simple Family Games to Complex Euro Games
Video Gaming at Multiple Stations, Including a Giant LCD Screen
Opening Ceremonies featuring a Dinner Buffet and
THOUSANDS OF DOLLARS IN GIVEAWAY PRIZES
Hordes of Publishers, Designers, Game Companies, Artists and Writers
A Video Room with a Convention-Long Schedule of Anime and Classic Movies
A GIANT Dealers' Room with a Diverse Array of Vendors
The Double Exposure Con Suite featuring
SUGARFEST 2015 and The Ghirardelli Chocolate Fondue
Altogether over in prizes!
Collectible Games, Pencil Puzzles and Word Games, Jigsaw Puzzles, Game Shows, Parties, Art, Auctions, and MANY, MANY SURPRISES!
Read the Double Exposure Anti-Harassment Policy here.
---
Note that DEXCON does NOT close down. It runs continuously for 96 hours, from Wednesday at 7:00PM to Sunday at 7:00PM.