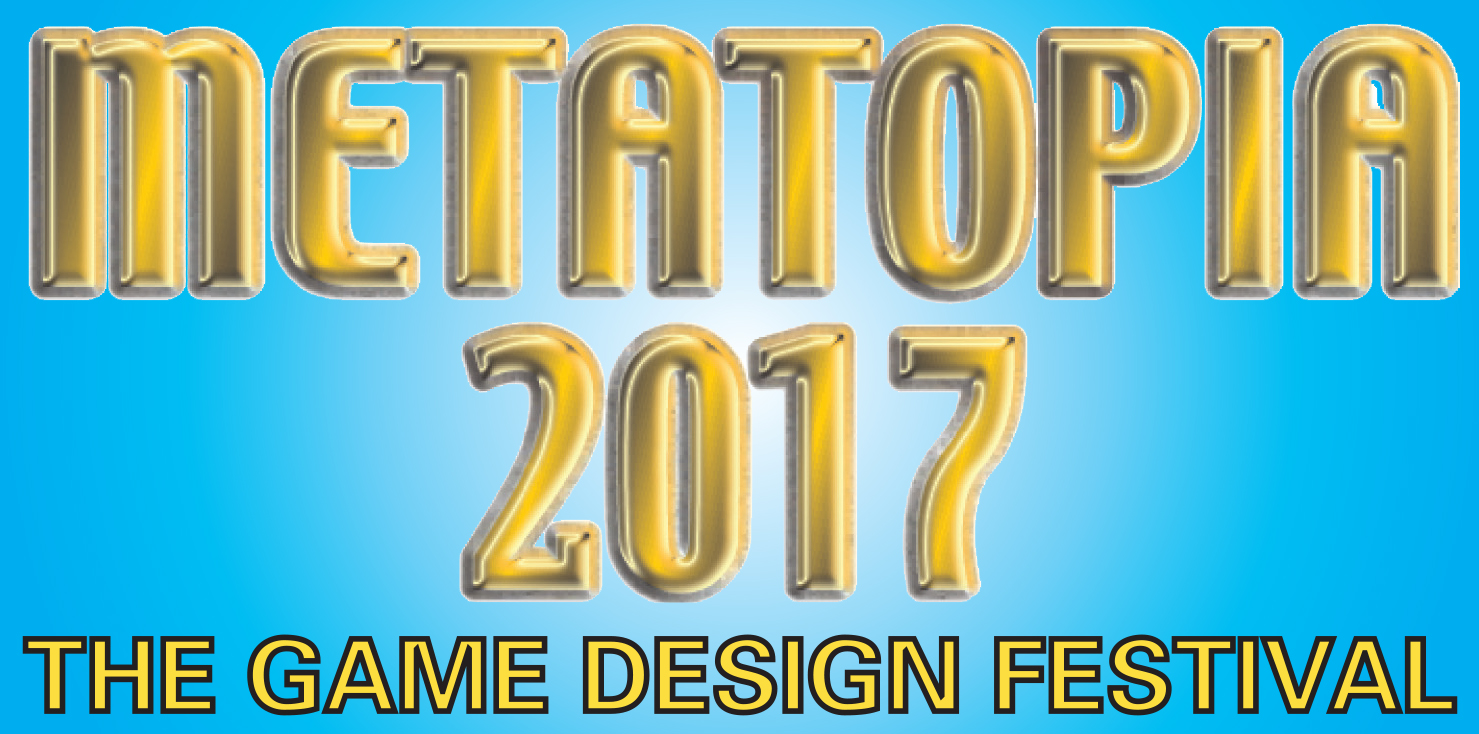 Thursday, November 2 - Sunday, November 5, 2017
At the Hyatt Regency Morristown & Conference Center in Morristown, New Jersey
---
The Convention For Gaming Industry Professionals!
---
The Panels, Seminars & Special Events Schedule will be posted
Sunday, October 1st.
The Complete Schedule, including all playtests, will be posted
Wednesday, October 25th.
Registration opens 6:00PM Thursday night (November 2nd). Join us at 7:00PM for a Meet & Greet around the bar area with all of our professionals! Open gaming and lots of schmoozing expected.
---
Confirmed Industry Professionals (Updated 8/11/17):
Kenneth Hite (Pelgrane Press)
Marie Poole (Lone Shark Games)
Will Hindmarch (Word Studio)
Darren Watts (Silverback Press)
Clark Valentine (Evil Hat Productions)
Amanda Valentine (Corvus Dormiens)
Jason Morningstar (Bully Pulpit Games)
Brennan Taylor (Galileo Games)
Michael Miller (Incarnadine Press)
Kat Miller (Incarnadine Press)
Stephen Buonocore (Stronghold Games)
Geoff Engelstein (Mind Bullet Games)
Jim Crocker (Indie Press Revolution)
Melissa Lewis-Gentry (Modern Myths)
Curt Covert (Smirk & Dagger Games)
Gil Hova (Formal Ferret Games)
Matthias Bonnici (Lost Cog Games)
Jason Pitre (Genesis of Legend Publishing)
Elsa Henry (Blind Mouse Games)
Mark Diaz Truman (Magpie Games)
Marissa Kelly (Magpie Games)
Sarah Richardson (Magpie Games)
Brendan Conway (Magpie Games)
Michael Malecki (Eleventh Hour Productions LLC)
Randy Lubin (Diegetic Games)
Jim Dagg (Saddle Shaped Games)
Neal Tanner (Dust Pan Games)
Rod Currie (Spare the Rod Games)
Neal Stidham (Parenthesis Press)
Raymond Greaves (Egad Games)
Jack Graham (Posthuman Studios)
Ivan Turner (9 Kingdoms Publications)
Bryan Shipp (Room 209 Gaming)
Glenn Given (Games by Play Date)
Kevin Kulp (Pelgrane Press)
Diane & Nick Sauer (Shoot Again Games)
Robert Bohl (Robert Bohl Games)
Whitney Marie Delaglio (Little Wish Productions)
Matt Parish (Blue Fairy Games)
James Carpio (TSR Games)
Jay Treat
Doug Levandowski
Michael Scott Matecha
Don Bisdorf
Anthony Fiumano
Jeff Dieterle
Plus IGDN Scholarship winners to be announced.
---
METATOPIA is the place to unveil new ideas and new additions to existing material, and to share them with friends and peers, old and new.
Join hundreds of Designers and Publishers for 72 hours of scheduled playtests, demonstrations, seminars, panels and discussions. Events will include hundreds of role playing games, story games, LARPs, board games, card games and wargames.
METATOPIA is both a freeform exchange of gaming AND a tightly scheduled Double Exposure convention. Rather than having the gamemasters focus on the attendees, we have turned the tables and are creating an environment where the Players are there to focus on the Designers! It is unlike any of our other conventions, all tied together by the top-notch Double Exposure staff, our familiar scheduling system and our world-famous Con Suite, featuring free snacks and refreshments all weekend long!
Publishers and Designers will be cross-playtesting as part of a community peer schedule that ONLY Double Exposure could coordinate!
Even if your game idea consists of three pencils and a cat, you'll want to be at this exciting festival, where every Designer is treated as a star. Dust it off, show it off, and let your peers help you get it ready for the 2018 convention season!
---
Read the Double Exposure Anti-Harassment Policy here.
---
Pre-registration will be $95.00 - $145.00 for Designers and $20.00 for Players.
Click here to pre-register for METATOPIA 2017 as a Player until Wednesday, November 1, 2017 at 10:00AM EDT, and as a Designer until Thursday, October 26, 2017 at 4:00PM EDT!.

At-the-door Player memberships will be available for $30.00.

Rooms can be reserved at the Morristown Hyatt for $120-$139/night (flat rate) by going to the following link: https://aws.passkey.com/go/Metatopia17 or by calling the hotel's main number (973-647-1234) 9-5 weekdays. Be sure to mention METATOPIA and/or Double Exposure to get the event rates! For directions to the Hyatt Regency Morristown, click here

For further information, click here to send eMail.