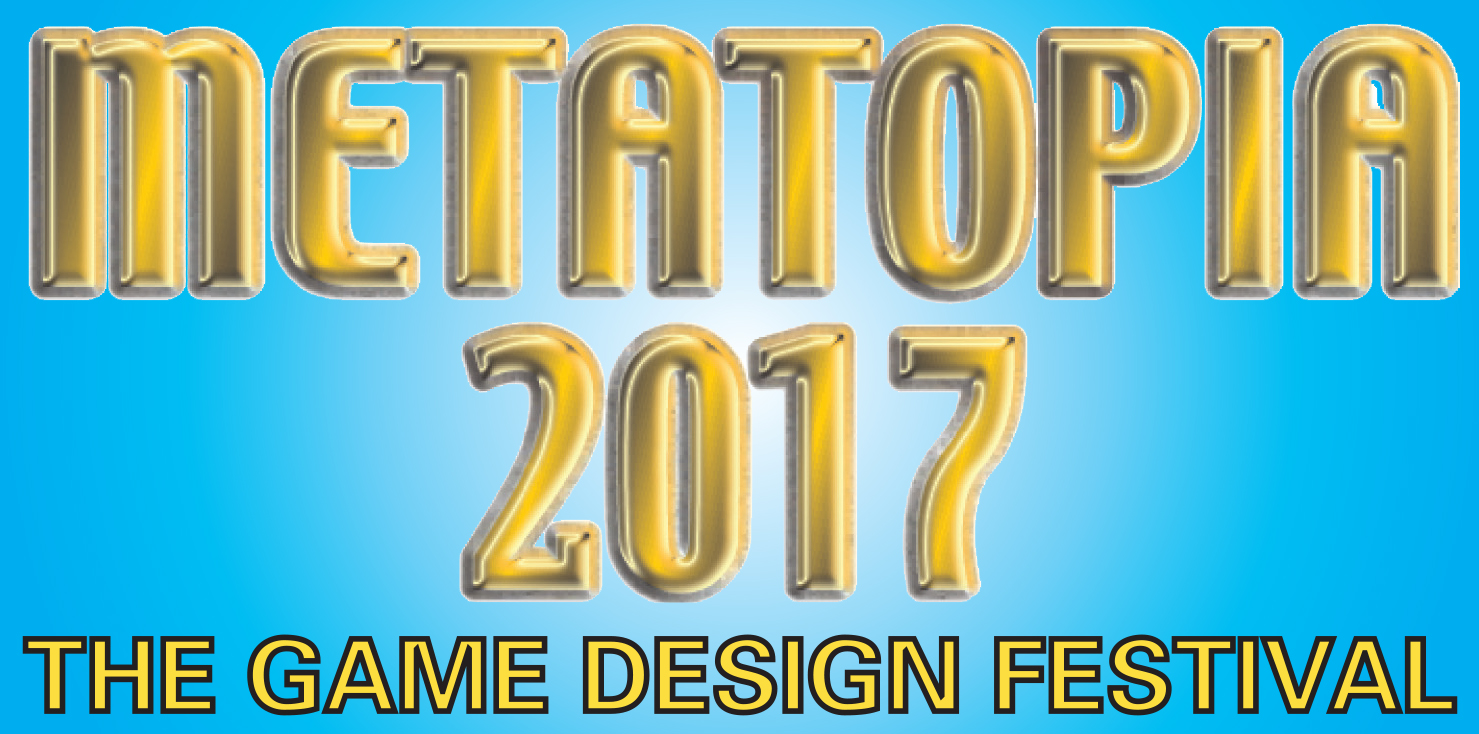 ONLINE REGISTRATION
You may register as a player online for METATOPIA 2017 until Wednesday, November 1, 2017 (at 10:00AM EDT). You may register as a designer until Thursday, October 26, 2017 (at 4:00PM EDT). Please use the following form to register. You will be sent a confirmation eMail within 24 hours. There are NO REFUNDS; in emergency situations, memberships can be transferred.

The Panels, Seminars and Special Events Schedule will be posted Sunday, October 1st.
---
The Complete Schedule, including all playtests, will be posted Wednesday, October 26th.
---