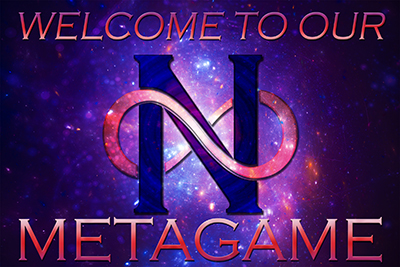 at 8:00PM - 12:00AM, Saturday, July 7, 2018
---
Q004
Bring Your Favorite Character From Any Game or Fandom!
---
You've found yourself...not precisely where you intended to be. A friendly creature introduces himself as boB and explains that he is a kobold - facts you are disinclined to debate, at least until you figure out who and what YOU are. As he excuses himself to "deal with the great big zap", boB presses a flyer into your hand, inviting you to "A Humdinger Rave"... Evidently, there will be karaoke, party games and contests of epic skill. Great. Certainly you're skilled at something.

This event is set in The Nexus, a persistent living RPG setting developed to co-exist with Double Exposure events. Characters from all games, genres, universes, and fandoms are welcome. Everything you need to know will be taught when you arrive. Join us for a reality-bending jaunt to the center of the Multiverse; if you manage to figure out the "great big zap" before the window closes, you might even get to go home.
---
For further information, click here to send eMail.

Back to the main DEXCON 21 page!