A few scenes from SUGARFEST 1996...
7:00PM ET, Saturday, July 13, 1996 at DEXCON 5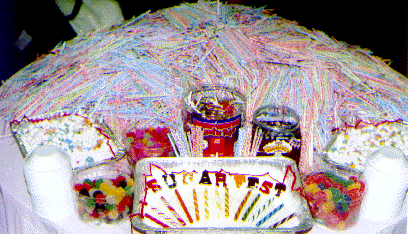 The view of the front table, featuring 25,000 Pixy Stix, graciously donated by Sunline Brands!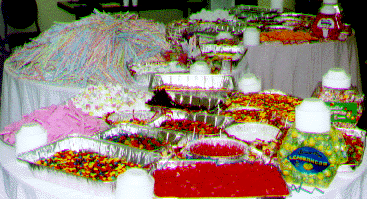 The side view of the three massive tables. In addition to the Pixy Stix, SUGARFEST 1996 featured over 75 different confections gathered from all over the country!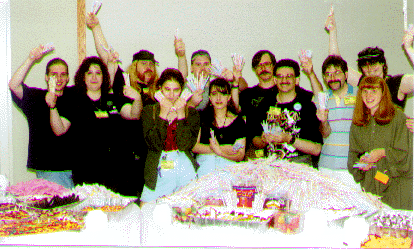 SUGARFEST 1996 took two hours and over a dozen people to set up. Here the core group of maniacs gathers for a group shot before the ravaging hoardes are let in!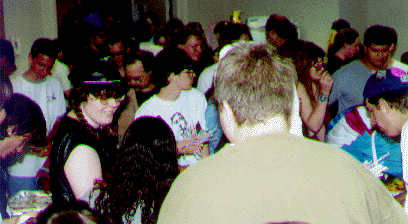 The doors open at 7:00PM sharp, and more than 800 people get a chance to be overwhelmed by the greatest convention party in history for three solid hours.
---
Somehow, this particular SUGARFEST is nearest and dearest to our heart, but you can continue to experience SUGARFEST at various Double Exposure events; our parties get bigger and better each year!