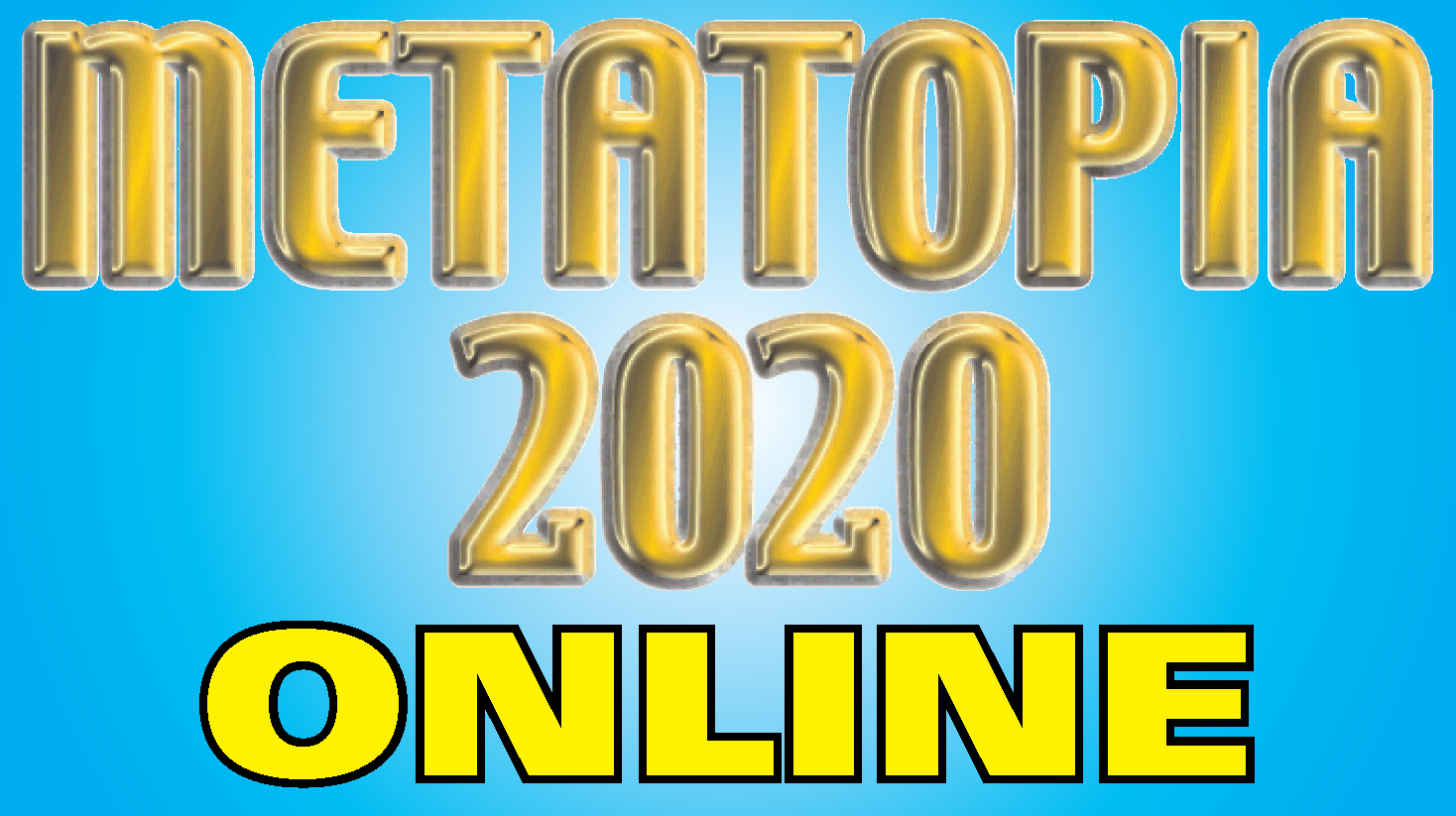 Thursday, November 5 - Sunday, November 8, 2020
---
The Convention For Gaming Industry Professionals!
---
---
Confirmed Industry Professionals (Updated 11/8/20):
Kenneth Hite (Pelgrane Press)
Darren Watts (Silverback Press)
Jason Morningstar (Bully Pulpit Games)
Steve Segedy (Bully Pulpit Games)
Jenn Martin (Bully Pulpit Games)
Robert Donoghue (Evil Hat Productions)
Curt Covert (Smirk & Dagger Games)
Melodee Smith (Smirk & Dagger Games)
Greg Millikin (Smirk & Dagger Games)
Emily Reinhart (Smirk & Dagger Games)
Gil Hova (Formal Ferret Games)
Heather O'Neill (9th Level Games)
Chris O'Neill (9th Level Games)
Adriel Wilson (9th Level Games)
Jason Pitre (Genesis of Legend Publishing)
Elsa Sjunneson (Blind Mouse Games)
Dan DiLorenzo (R&R Games Incorporated)
Frank DiLorenzo (R&R Games Incorporated)
Nick Little (Indie Game Studios)
Sydney Engelstein (Indie Game Studios)
Kira Peavley (OffDutyNinja LLC)
Michael Miller (Incarnadine Press)
Kat Miller (Incarnadine Press)
Anne-Marie De Witt (Fireside Games)
Justin De Witt (Fireside Games)
Julie Ahern (Greenbrier Games)
Tom Wetzel (Thames & Kosmos)
Brennan Taylor (Galileo Games)
Tim Rodriguez (Galileo Games)
JC Dorais (FoxMind Toys & Games)
Steve Jones (Blue Panther LLC)
Josh Paugh (Paw-Warrior Games)
Ben Krieger (Paw-Warrior Games)
Jason Wright (Sovranti)
Carla Kopp (Weird Giraffe Games)
Ben Harkins (Floodgate Games)
Peter Hayward (Blue Beard Entertainment LLC)
Shari Spiro (Ad Magic Inc / Breaking Games)
Ian Reed (Breaking Games)
Debbie Moynihan (White Wizard Games)
Jeff Pinsker (AMIGO Games)
Fertessa Allyse (Funko Games)
Jason Walters (Indie Press Revolution / Hero Games)
A.C. (Indie Press Revolution)
J Li (Vermillion Games)
Mark Richardson (Green Hat Designs)
Hal Mangold (Atomic Overmind Press / Green Ronin Publishing)
Uwe Eickert (Academy Games)
Jim Schoch (Academy Games)
Jeff Tidball (Left Justified Studio / Atlas Games)
Meguey Baker (Night Sky Games)
Scott Morris (GTS Distribution)
Mike Paschal (Peachstate Hobby Distribution)
James Takenaka (Hit Point Sales)
Anya Combs (Kickstarter)
Jonathan Ritter-Roderick (Kickstarter)
Chandler Copenhaver (Crowd Ox)
Dominic Lewis (Gen Con)
Carnelian King (Roll 20)
Melissa Lewis-Gentry (Avalon Lounge & Game Cafe)
Beth Rimmels (Rising Star Press)
Brian Dalrymple (Alligator Alley Entertainment)
Patrick Day (Uncle's Games)
Cat Tobin (Pelgrane Press)
Emily Dresner (Pelgrane Press)
Jonathan Lavallee (Firestorm Ink)
Gareth-Michael Skarka (Adamant Entertainment)
Jaym Gates (Green Ronin Publishing)
Nicole Lindroos (Green Ronin Publishing)
Lynne Hardy (Chaosium)
Alastor Guzman (Axo Stories)
Sergio Ake (Axo Stories)
Jaime Martinez (Axo Stories)
Neal Tanner (Sand Gnomes Games)
Whitney Marie Delaglio (Little Wish Productions)
Joel Sparks (CATTHULHU.com)
Randy Lubin (Diegetic Games / Leveraged Play)
Avital Lubin (Gourmand Games)
Moe Poplar (Ashyfeet Entertainment)
Graham Walmsley (Thieves of Time Limited)
Thomas Hornemann (Diner Slate Games)
Tony Lawhorne (Lawhorne Design LLC)
Jeffrey Vierra (Theorycraftist)
Jack Hobbs (Theorycraftist)
Rod Currie (Spare the Rod Games)
Jeff Beck (Uproarious Games)
Neal Stidham (Parenthesis Press)
Michael Faulk (Arbitrio Games)
Alex White (Plane Sailing Games)
Tyler Omichinski (Broken Things)
Chris Backe (Entro Games)
John Boggs (GameScape)
Tam Myaing (Neuronic Games)
Glenn Given (Games by Play Date)
Mendel Schmiedekamp (Silver Garden Games)
Dan Shimizu (Kind Eye Games)
David VanderWerf (Game Master Games)
Richard Ruane (R. Rook Studio)
Chazz Kellner (The Story Told)
Jacqueline Bryk (Ruffled Feathers LLC)
James Malloy (Stop, Hack, and Roll Podcast Network)
Russell Collins (Robotclaw Game Design)
Kevin Kulp (Pelgrane Press)
Kyle Ott (Desks and Dorks)
Katherine Shane (Make A Scene Scenario Festival)
Rach Shelkey (+1 Forward Podcast)
Greg Stolze (Crankshaft Constellation)
Casey Lucas-Quaid (Dinosaur Polo Club)
Keith Wilcoxon (Brains & Brawn Gaming)
Samuel Mui Shen Ern (Subang Jaya)
Adam Collins (Bearded Board Games)
Alexi Sargeant (Cloven Pine Games)
Simon Zimpfer (Paperdice Solutions GmbH)
Moyra Turkington (Unruly Designs)
Jeff Mitchell (Arbitrio Games)
Scott Slater (Arbitrio Games)
Becky Annison (Black Armada Games)
Ary Ramsey (Buried Key)
Brian Tyrrell (Dungeons on a Dime)
Andy Berdan (Berdandy Studios)
Matt Jones (Ursidice)
Ray Chou (Mythopoeia)
Justin Ford (Moth-Lands)
Rafa Dawid (Bazzite Games)
Tara Clapper (The Geek Initiative)
Michael Smyrski (The Geek Initiative)
Brian Yaksha (Goatman's Goblet)
Sungil Kim (Dayspring Games)
Taka'aki Ayukata (Harrow Hill)
Jay Treat (Aconite)
Dave Eng (University XP)
Robert Karl (Eye4Games)
Riley Parks (Desks and Dorks)
Emily Care Boss (Black & Green Games)
Robert Miller (Mystic Mask Media LLC)
Kayla Dailey (Mystic Mask Media LLC)
Ryan Roscoe (Mystic Mask Media LLC)
Jack Berkenstock (The Bodhana Group)
Paul Saxberg (Roxley)
Daniel Ortiz (OR15 Publishing)
David Miessler-Kubanek (AquaVertigo)
James Wallis (Green Board Games)
Aaron Sturgill (Trail of Dice Games)
Misha Bushyager (Black Girl Gameworks)
Nicole Winchester (Fair Escape Studios)
David Petroski (Southern Connecticut State University)
Jay Dragon (Possum Creek Games)
Bruce Harlick (Hangar 13)
S. John Ross (Cumberland Games & Diversions)
Kalum (The Rolistes Podcast)
Alex Cutler (Pandasaurus Games)
Jerome "Brand" Larre (Lapin Marteau)
Monica Speca (The Onyx Path)
Jeff Johnston (Pair of Jacks Games)
Michele Gelli (Narrattiva)
Brian Quinones (Gaming Approaches Towards Education, LLC)
Christoph Sapinsky (Random Alien Games)
Chris Anderson (The Board Game Workshop)
Allan Cudicio (Twin Drums)
Jessica Comstock (Jessi Draws)
Kevin Dunkelberger (Kadunk Games)
Charles Simon (D6 Design)
Nychelle Schneider (Voidal Space LLC)
Mids Meinberg (Goat Song Publishing)
Shoshana Kessock (Phoenix Outlaw Productions)
Liz Davidson (Beyond Solitaire)
Craig Duffy (LunarShadow Designs)
Geoffrey Golden (The Devastator)
Erik Bernhardt (Brinkwood / San Jenaro Co-Op)
Spencer Campbell (Gila RPGs)
Ericka Skirpan (Entropic Endeavors)
John Harness (Knucklebone Magazine)
Coralie David (Lapin Marteau)
Maz Hamilton (Rowan, Rook and Decard)
James Crocker (Jim Likes Games LLC)
Camdon Wright (Unicorn Motorcycle Games)
Bradley McDevitt (A-I Graphics)
Sebastian Ferreira (Draco Studio)
Jule Pattison-Gordon (Eye4Games)
Chris Baum (Eye4Games)
Ron Blechner (Breathtaking Games)
Margo Gray (Playable Artworks)
Laura Govednik (Lucky Newt Games)
Chris Swan (Unit 2 Games Ltd)
Fiona Geist (Exalted Funeral)
Ula Anderson (Ranger Games LLC)
Cash Anderson (Ranger Games LLC)
Ann Stolinsky (Gontza Games)
Jacob Way (Deep Water Games)
Eric Alvarado (Talon Strikes Studio)
Kathleen Bader (Soses Media)
Neall Price (Onyx Path Publishing)
Nicolas Milioni Gravina Abdu (Onyx Path Publishing)
Marc Majcher (Gizmet Gameworks)
Ein Estes (Bradley University)
Scott Okuna (Swallowtail Game Studio)
Bill Lasek (Wandering Hearth Games)
Eugene Marshall (Arcanist Press)
Luke Lowe (Meliora Games)
Claire O'Hanlon (ControVersus)
Henry Ulrich (Infinite Opposition Games)
Kurt Bieg (Simple Machines)
Omari Akil (Board Game Brothas)
Hamu Dennis (Board Game Brothas)
Menachem Cohen (Deep Dive Games)
Mark Carter (Guf Pty Ltd)
Hakan Seyalioglu (Thorny Games)
Emanoel Melo (The Cabinet of Curiosities)
Barak Blackburn (Density Media)
David Neubauer (Unnamed Game Co)
Ryan Hart (Sinking Ship Creations)
Elisa Ford (Organized Interactive Literature)
Scott Krammer (Scribbles & Dice Games)
Ryan Schoon (Man vs Meeple)
Danielle Reynolds (DMR Creative Group)
Jessica Creane (IKantKoan Games & Immersive Experiences)
Eric Simon (Four-in-Hand Games)
Joshua Kitz (Compose Dream Games)
Timothy Ferrell (BrandStorm Games)
Joe DeSimone (The Academy of Games)
Christopher Allen (Dyvers Hands Productions / RPGnet)
Joe Slack (Crazy Like a Box / Board Game Design Course)
Adrienne Fritze (Conundrum House)
Raphael Stocker (BFF Games)
Oyku Ozer (Buyukharf Yaynclk)
Naniene Littles (Tell The World)
Mark Kolb (Brainy Games)
Joeri Hessels (Roaring Lion Games)
Corey Cooper (A.T. Still University of Health Sciences)
Larry Ashlock (WAY Funner Games)
Jim Muratzki (Archipelago Creative)
Ash Cheshire (Ash Can Games (And So Can You!))
Ian Brocklebank (The Games People)
Duane Wulf (Solid Rock Games)
Warren Loewen (ATC Games)
Matthew Hocker (Coo' Games)
Riley Murdock (Hero's Leap)
Alex Knight (Land and Freedom Games)
Jason Costa (Multinational Games)
Bob Whitely (QT Games LLC)
Alex Bardy (Tabletop SPIRIT Magazine)
Christos Giannakoulas (Goblins on Board)
Karen Cleveland (Michigan Dept. of Natural Resources)
Niels Udink (NiNi Games)
Rafal Cywicki (Gindi)
Theofilos Koutroubis (Rathskellers)
Robert Randolph (Hellshark Games)
Eliza Verzosa (Natural 20 Gaming Goods)
Marcel Kohler (Liberation Game Design)
Sarah Keele (Sarah Keele Art)
Steve Dee (Tin Star Games)
PJ Parent (Black Suit Games)
Caleb Erickson (EF Games)
Marcus Ross (Water Bear Games)
Richare Ankney (Thunderforge Productions)
Erik Agudelo (Play Learn Develop)
Keith Wilson (Resilient Games)
Sarah Le-Fevre (Games for Good)
Gabriel Robinson (Glowing Roots Press)
Mbuyiseni Fana Mdlalose (Ibele Communications)
Colin Kyle (Wrong Brothers Gaming)

Steve Radabaugh (Radical Bomb Games)
Walt Ciechanowski (Cubicle 7)
Senda Linaugh (Misdirected Mark Productions)
Omari Akil (Board Game Brothas)
Kyra Wills-Umdenstock (EGD Collective)
Sophie Legace (Evil Hat Productions)
Sebastian Garcia (Sistemas Lúdicos)
Thomas Toynton (Golden Dragon Studio)
John Harford (Tales of the Harrowed Land)
Michael Addison (Nerdy Pup Games)
Christopher McGlothlin (Ghost Show Press)
Donna Prior (CATAN Studio)
Darcy Ross (Darrington Press)
Chance Feldstein (Alchemical Gaming)
Hayley Gordon (Storybrewers Roleplaying)
Vee Hendro (Storybrewers Roleplaying)
Jordan Bell (Empyrean Studios)
Caroline Hobbs (Less Than Thee Games)
Jodi Black (Pinnacle Entertainment Group)
Joie Martin (Drowning Moon Studios)
Dave Sokolowski (Weird 8)
Krin Irvine (Krin Games)
Ben Robbins (Lame Mage Productions)
April Walsh (Gay Spaceship Games)
Hamish Cameron (Ardens Ludere)
Jaime Barriga (Board Game Fight Club)
Yonah Sienna (Effing Dice)
Re Magil (Effing Dice)
Bill Murphy (BSGames.ca)
Jason Olsan (Protagonist Industries)
Andrew Bailey-Smith (ABS Ventures)
Paul Oryem (Folk Biology Games)
Eric Lang
Steven Long
Clark Valentine
Jack Parra
Matt Forbeck
Jessica Hammer
Daryl Andrews
Robin Laws
Will Sobel
Sean Nittner
Lissanne Lake
Bradley Hausman
Anne Ratchat
Jason Schneiderman
Mike Czaplinski
Ezekiel McGee
Jeremy Wilson
Maria Ramos
David Gordon
Luna Shore
Scott Mohnkern
Michael Sislofsky
Stephanie Bryant
Ki Mansell
Olivia Montoya
Carlos Hernandez
Octavia Jean
Tanner Augier
Patrick Langlais
Meghan McGinley Crowe
Jason Perez
Lisa Padol
Curt Himmelberger
Rob Hebert
Randy Rodriguez
Daniel Cassar
James Lowder
Scott Woodard
Bethany Harvey
David Millians
Melissa Gay
Jason Dettman
Kate Hill
Dave Beever
Marshall Miller
Jane Hermiston
Betsy Rosenblatt
Juan Ochoa
Ash Kreider
Jen Dixon
Paul Mitchener
Elizabeth Stong
Jacob Segal
Paul Stefko
Wilson Zorn
Jennifer Adcock
Marshall Roshto
Heather Newton
Tekia Wilkerson
Ben Bisogno
Ian Hart
Corinne Taylor
Luka Carroll
Julian Butcher
Alexa Kirchner
Mike Belsole
Joanna Piancastelli
Remi Wagemann
Peter Locharernkul
Avraham Yosef Baez
Dan O'Hanlon
Doug Guzman
Eric Paquette
Martin Nerurkar
Aaron Lim
Darla Burrow
Kevin Petker
David Joria
Timothy Grant
Kristen Roberts
Pamela Punzalan
Vivian Abraham
Roberta Taylor
Kimberley Lam
Brian Parigo
Nathan Blades
Amanda Franck
Sarah Shipp
Zedeck Siew
Sangjung Park
Eric Portney
Ian Howard
Phoenix Friesen
Bronwyn Friesen
Sara Parikh
Sharang Biswas
Christian Yetter
Casey Coulter
Jabari Weathers
Brennen Reece
Viditya Voleti
Joshua Kronengold
Gabriel de los Angeles
Jason Cox
Kazumi Chin
Casey Johnson
Sara Williamson
Eric Whalen
Julien Pouard
Michael Fitzgerald
Spider Perry
Clarence Simpson
Eli Seitz
Diogo Nogueira
Lloyd Gyan
Eric Slauson
Nicole Cutler
Jim Bottomley
Karen Twelves
Manny Dominguez
Max Verbludenko
Isaac Vega
Estefania Rodriguez
Alex Helm
Emily Escovar
Kevin Kotowski
Akemi Maniwa
Sidney Icarus
Alexis Allard
Grant Howitt
Storn Cook
JR Blackwell
Jason Tocci
Vince Smith
Skyler Latshaw
Jessie Edwards
Hazel Dixon
Jeeyon Shim
Sen-Foong Lim
Jon Cole
Maurice Holmes
Luke Jordan
Sinta Posadas
Christopher Adair
Maria Mison
Kitty Stryker
Mel White
Kieron Gillen
Johannes Opperman
Brandon O'Brien
Sascha Moros
BJ Recio
Gerrit Reininghaus
Justin Achilli
Kathleen Mercury
Hannah Shaffer
Mark Aquilino
Karolina Arancibiova
Thomas Manuel
Christopher Hall
Michael Early
Joseph Paloma
Riley Rethal
Christian Daquioag
Albert Guo
Rigby Bendele
Rachel E.S. Walton
Parker DeVenney
Brad Bachelor
Gabrielle Rabinowitz
Dann Lynch
Richard Ranallo
Katherine Lee
Gabe Guimaraes
Hao Zhang
Ulysses Duckler
Charles Siegel
Zintis May-Krumins
Pam Walls
Doug Levandowski
Raven McKenzie
Jacob Jaskov
Kyle Tucker
Aaron Sunshine
Gilbert Songalia
Lochlan Sudarshan
Jose Garcia
Karl Lange
Emilia Zywot
Jack Rosetree
Halden Ingwersen
Acata Felton
Anthony Fiumano
Raphael D'Amico
Benjamin Begeal
Peter Svensson
Christopher Swan
Herb Stanway
Shannon Mac
John du Bois
Jason Shull
Seth Weeks
Grant Ervin
Colin Dlmock
Ashwin Kamath
Colin Fahrion
Elliott Freeman
Vas Kottas
Epistolary Richard
Albert Lin
Sam Malabre
Nathan Treme
Emmanuel Robles
Fernando Cunha
Spencer Barber
Caio Teixeira da Quinta
Jack Keen
Ray Young
Ben Downton
Nathan Christensen
Lan Krajni
Lev Lawrence
Xander Hinners
Adam Baffoni
Crows Danger
Truyen Le Duc
Darrick Herring
Joshua Woodard
Edward Wedig
David McCord
Niels Udink
Benjamin McFarland
Rafal Cywicki
Benjamin McFarland
N.J. Leigh
Ruby Soleil-Raine
Graham Gentz
Gavyn Duthie
Petri Leinonen
Scott Rogers
Rachel Teng
Alex Damaceno
Risa Puno
Alex Roberts
Emrie Irving
Jadyne Bell
Ben Moy
Lexi Antoku
Derek Kinsman
Lauren McManamon
Rachael Blaske
Jonathan Tweet
Bayley Gillier
Theodore Rivera
Andrew Juell
John Atwood
Steve Cassell
Alex Blakeney
Orion Canning
Genevieve Hartman
Nick Bate
Adira Slattery
---
METATOPIA ONLINE is the place to unveil new ideas related to making, playing and selling games and to share them with friends and peers, old and new.
Join hundreds of Designers and Publishers for scheduled seminars, panels and discussions, and unlimited online playtests. Because we can't gather in-person this year (thanks, covid), we are able to take the conversation global in all-new ways. Engage with over 100 hours of programming from presenters all over the world!
Using a combination of Twitch, Discord and the Envoy Gateway, we will come together to talk about role playing games, story games, LARPs, board games, card games, party games and wargames.
Non-Professionals are welcome to enjoy the entire convention, whether you aspire to be part of the gaming industry or not. Designers will be running freeform playtests throughout the weekend, and they will need everyday players to help them out!
---
Read the Double Exposure Anti-Harassment Policy here.
---
For further information, click here to send eMail.