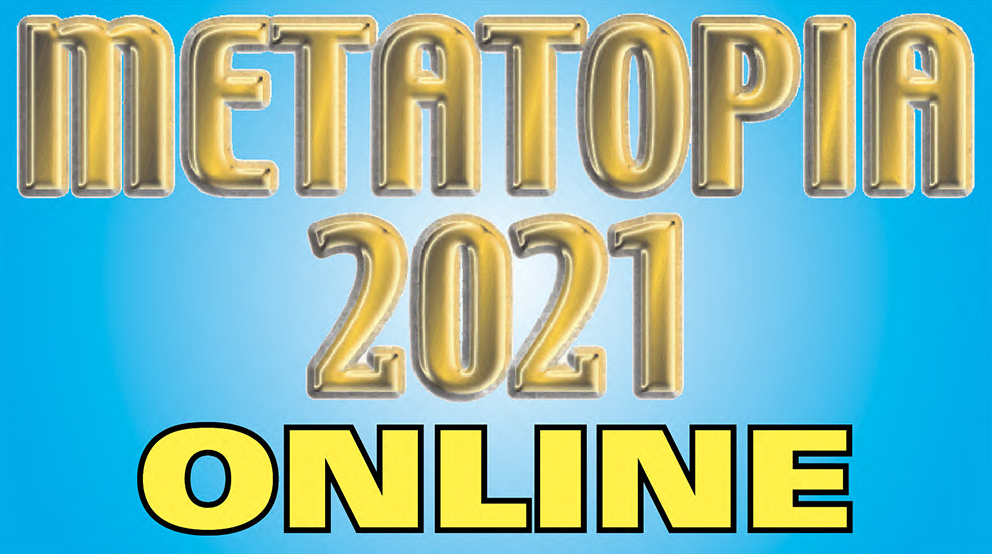 Friday, October 29 - Sunday, October 31, 2021
---
The Convention For Gaming Industry Professionals!
---
---
The convention begins at 9:00AM EDT on Friday, October 29th, and will utilize three main platforms: Discord (for groups to gather and chat), the Envoy Gateway (for scheduling of Panels/Seminars & freeform Playtests) and Twitch (for the execution of the Panels/Seminars on three simultaneous channels). Complete information about how to log into each of these platforms will be sent to all registered attendees before the convention starts.
---
Confirmed Industry Professionals (Updated 10/29/21):
---
METATOPIA ONLINE is the place to unveil new ideas related to making, playing and selling games and to share them with friends and peers, old and new.
Join hundreds of designers, publishers and industry professionals for scheduled seminars, panels and discussions, and unlimited online playtests. Because we can't gather in-person this year (thanks, covid), we are able to take the conversation global. Engage with over 60 hours of programming from presenters all over the world!
Using a combination of Twitch, Discord and the Envoy Gateway, we will come together to talk about role playing games, story games, LARPs, board games, card games, party games and wargames.
Non-Professionals are welcome to enjoy the entire convention, whether you aspire to be part of the gaming industry or not. Professionals will be running freeform playtests throughout the weekend, and they will need everyday players to help them out!
---
Click here for information about METATOPIA Sponsorship.
---
Click here for the Double Exposure Anti-Harassment Policy.
---
For further information, click here to send eMail.