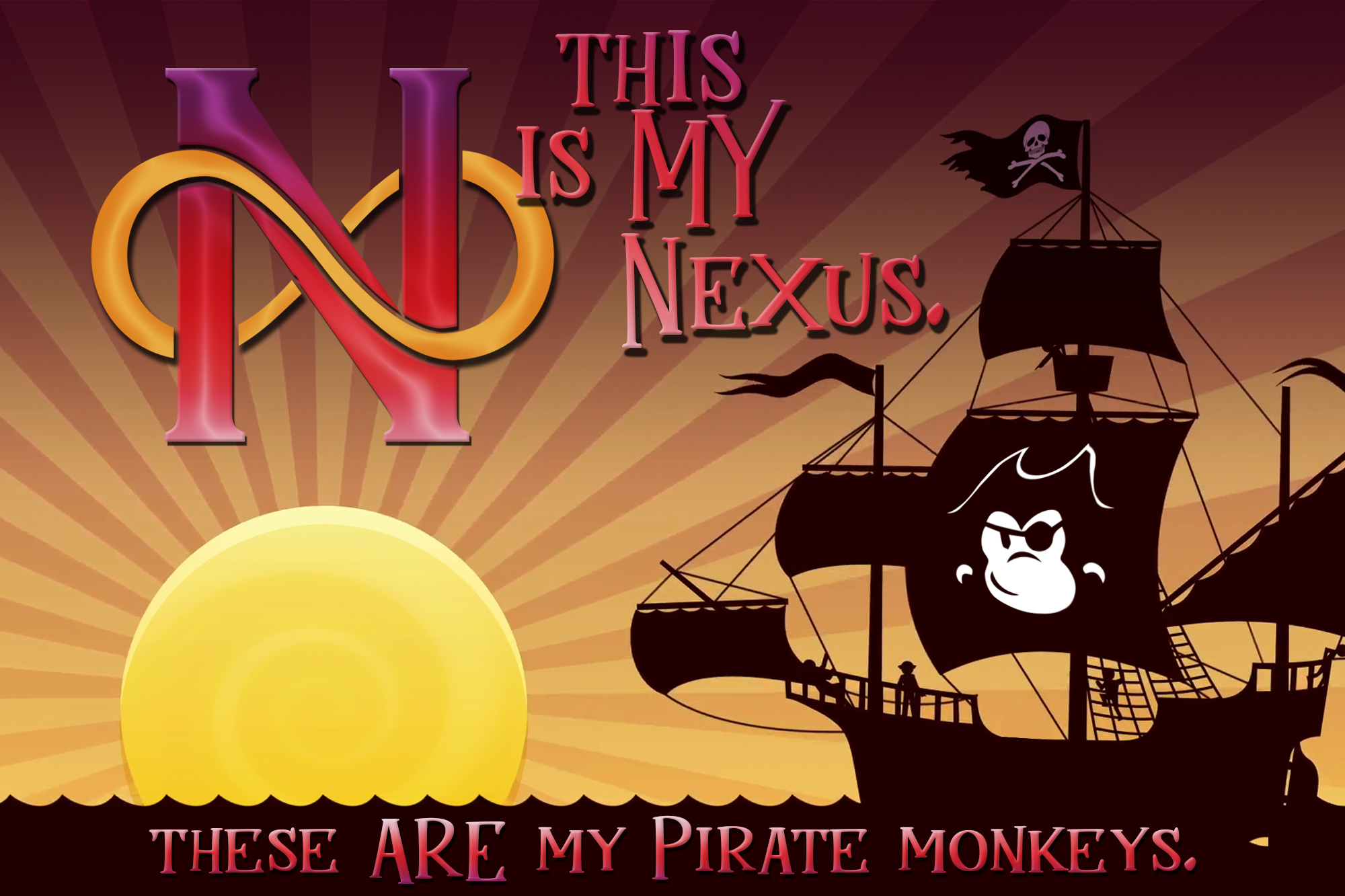 at 2:00PM - 6:00PM, Friday, July 5, 2019
---
Q001
Bring Your Favorite Character From Any Game or Fandom!
---
The Pirates were pretty terrible. The Monkeys? They were also pretty terrible. That's nothing compared to what happens when the Monkeys end up with their own ship. Arr, ya mateys! Come aboard for banana daiquiris and a multiverse-hopping good time in this original Nexus event.

This event is set in The Nexus, a persistent living RPG setting developed to co-exist with Double Exposure events. Characters from all games, genres, universes, and fandoms are welcome. Everything you need to know will be taught when you arrive. Join us for a reality-bending jaunt to the center of the Multiverse.
---
For further information, click here to send eMail.

Back to the main DEXCON 22 page!